Фигурки »
S.H.F. Momotaros Imagin DX Set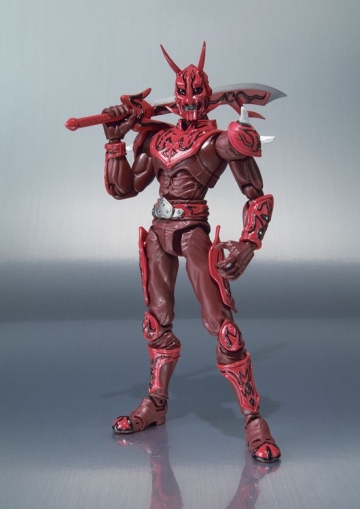 | | |
| --- | --- |
| Оригинал (other): | Kamen Rider Den-O |
| Имя персонажа: | |
| Дата выпуска: | Февраль, 2009 |
| Тип фигурки: | Action Figure |
| Материал: | PVC, ABS, Die Cast |
| Размер: | 1/12 |
| Производитель: | Bandai |
| Цена (производителя): | 3500 ¥ |
| Владельцы: | 1 |
Особенности:
DX set includes table and chairs from the DenLiner.
Представленные фотографии были сделаны производителем (Bandai) или уполномоченным лицом. За более подробной информацией перейдите на страницу производителя. Все права защищены.
Блоги:

From Russia With Love
Today I received a rather large and mysterious package from Russia. Moe and my HoiHois decided to help me open it. (btw in this first picture you can also see my "massive" gaming setup) The HoiHois cutting it open. After opining it I learned that it contained four wrapped presents and a le...
mu597 | Личное | 23 янв 2011
↓ Ещё ↓
↑ Закрыть ↑