Аниме »
Pokemon: Best Wishes!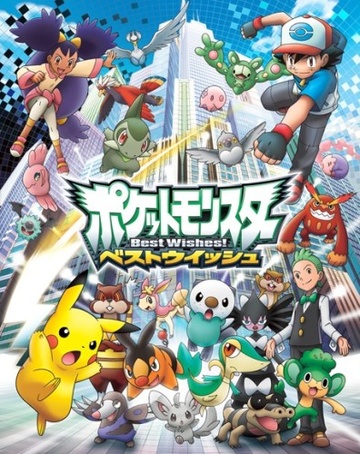 Синопсис:
Pokemon: Best Wishes! is the fourth series of the Pokemon animated series, based on the video games Pokemon Black and White. Takeshi and Hikari have left the series, and Satoshi travels to the new region of Isshu, and is joined by a new female trainer named Iris and a new male trainer named Dent.
Блоги:

Блок Новостей (выпуск 19)
Продолжаем освещать новости и события за последнее время В самое ближайшее время нас ожидают сразу две голливудские экранизации японской классики. Во первых, нас ждёт триумфальное возвращение Короля Монстров - Годзиллы! Фильм будет двадцать девятым о Годзилле, а также вторым американским вариан...
lesik | | 28 мар 2014
↓ Ещё ↓
↑ Закрыть ↑