v.2.180 rev.6
main page
Регистрация
Войти
Войти с помощью:





Войти с помощью:




Аниме »
Gekijouban Hunter x Hunter: Phantom Rouge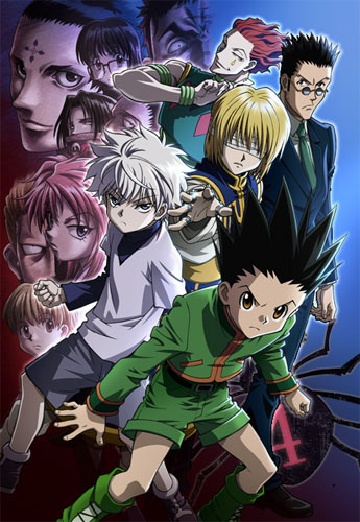 Другие названия:




劇場版 HUNTERxHUNTER 緋色の幻影[ファントム・ルージュ]


Tип:
Movie (1 эп.), 97 мин.
Эфир:
12 января, 2013
трансляция окончена
Жанры:
Экшн
Приключения
Сёнэн
Супер-герои

Студия:
Madhouse Studios

Рейтинг:
8.04
Среднее:
8.17

(47 голосов)

Схватили:
88
Синопсис:
Kurapika became a Hunter to take vengeance on the Phantom Troupe, a gang of thieves who massacred his clan. The Phantom Troupe sought out the Kurta Clan for their eyes, which turn scarlet when they get agitated. An unknown party has stolen Kurapika's "scarlet eyes," but Kurapika's life is saved with the help of Gon, Killua, and Leorio. The Phantom Troupe stands before Kurapika and the others, who are about to discover the true identity of the person with the No.4 spider tattoo.
Note:
The premise of the movie is based off a manuscript of the Yorknew City arc written by Togashi Yoshihiro that he eventually ended up scrapping