Аниме »
Heartcatch Precure! Hana no To de Fashion Show... Desu ka!?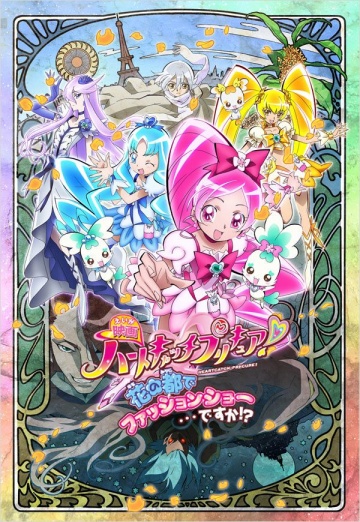 Другие названия:




ハートキャッチプリキュア!花の都でファッションショー・・・ですか!?


Tип:
Movie (1 эп.), 73 мин.
Эфир:
30 октября, 2010
трансляция окончена
Жанры:
Детское
Магия
Сёдзе

Студия:
Toei Animation

Рейтинг:
7.58
Среднее:
8.25

(4 голоса)

Схватили:
12
Синопсис:
Sakura Kurumi, Erika's mother, is preparing for a fashion show in Paris. The girls of the school's fashion club are going to model there, including some high school students. While in Paris, they meet a mysterious boy named Oliver. However, Baron Salamander of the Desert Apostles appears, and the girls transform into Pretty Cures to defend Paris.