v.3.12 rev.1
main page
Регистрация
Войти
Войти с помощью:





Войти с помощью:




Аниме »
Sin: Nanatsu no Taizai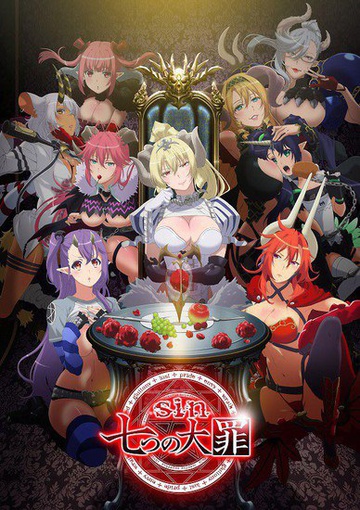 Другие названия:




sin 七つの大罪
The 7 Deadly Sins
Прегрешение: Семь смертных грехов


Tип:
TV (12 эп.)
Эфир:
15 апреля, 2017 - ?
трансляция продолжается
Жанры:
Демоны
Эччи
Фентези

Студия:
Artland
TNK

Рейтинг:
7.23
Среднее:
7.21

(14 голосов)

Схватили:
81
Синопсис:
You, will you be a worshipper of the devil lords? These beautiful lords lead humans to the seven deadly sins: pride, envy, wrath, sloth, greed, gluttony, and lust. A revealing fantasy that craves to corruption and happiness starts now.
PV
Блоги:
Календарю по 7 Грехам быть!
Доброго вечера всем читателям Полка-блогов! С весной, наплывом свежего вдохновения и благодаря возможности поддержки от активного обитателя полки Аристократа, идея создать календарь по серии фигурок 7 Смертных Грехов с большой долей вероятности воплотится в жизнь! Идея томилась довольно долг...
Kepy | | 19 мая 2017
↓ Ещё ↓
↑ Закрыть ↑