Аниме »
Sailor Moon R Movie: Promise of the Rose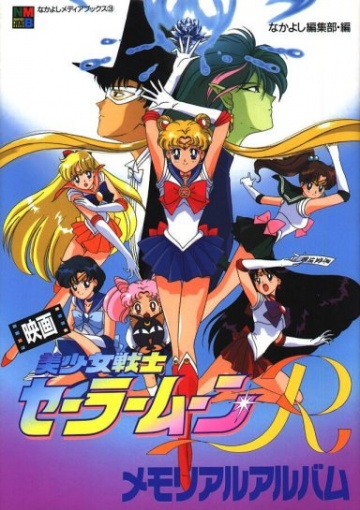 Другие названия:




Красавица-воин Сейлор Мун Эр - Фильм
Beautiful-girl Warrior Sailor Moon R
Bishoujo Senshi Sailor Moon R: The Movie
Sailor Moon R The Movie The Promise of the Rose
美少女戦士セーラームーンR


Tип:
Movie (1 эп.), 60 мин.
Эфир:
5 декабря, 1993
трансляция окончена
Жанры:
Приключения
Магия
Романтика
Сёдзе

Студия:
Toei Animation

Рейтинг:
8.19
Среднее:
8.25

(122 голоса)

Схватили:
205
Синопсис:
На Токио нападает цветочный монстр, Глициния, начинающая высасывать энергию из людей. Внутренним воинам удается его остановить, но тут появляется новый противник — пришелец вместе с гигантским ксенианским цветком. Они пытаются убить Сейлор Мун, но в последний момент появляется Такседо Маск и принимает удар на себя. Пришелец, оказавшийся ещё с детства знакомым с Мамору, забирает его тело на астероид, быстро приближающийся к Земле, чтобы вылечить его там. Выясняется, что ранее Мамору подарил Фиорэ, этому пришельцу, розу. Фиорэ обещал в ответ найти цветок для Мамору. В поисках подходящего он путешествовал по галактике и столкнулся с ксенианским цветком, захватившим разум Фиорэ и теперь инопланетянин решил вернуться на Землю и уничтожить людей, которые заставляют Мамору чувствовать себя одиноким. Для этого он собирается засеять планету цветами, которые станут высасывать энергию людей.
Блоги:

Аниме-обзор № 65. Sailor Moon +
Стараюсь приурочивать к юбилейным номерам обзоров какой-то большой фендом или еще что-нибудь "особенное". В этот раз захотелось вспомнить Сейлоров) Whisper of the Heart Это очень интересная работа с точки зрения фэндомности, ибо тут присутствуют отсылки к двум другим работам Гибл...
platina | Япония и отаку-культура | 15 ноя 2012
↓ Ещё ↓
↑ Закрыть ↑