v.3.12 rev.1
main page
Регистрация
Войти
Войти с помощью:





Войти с помощью:




Аниме »
Detective Conan Movie 10: Requiem of the Detectives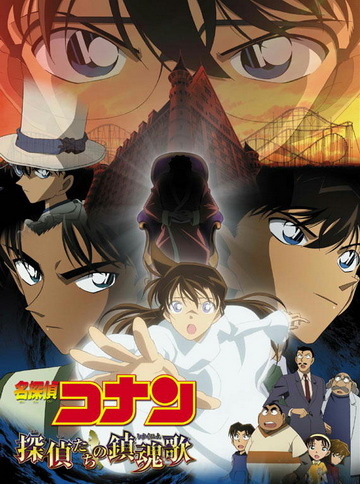 Другие названия:




Meitantei Conan: Tantei-tachi no Requiem
名探偵コナン 探偵たちの鎮魂歌[レクイエム]
Детектив Конан: Реквием детективов


Tип:
Movie (1 эп.), 111 мин.
Эфир:
15 апреля, 2006
трансляция окончена
Жанры:
Приключения
Тайны
Детектив

Студия:
TMS

Рейтинг:
8.1
Среднее:
8.67

(12 голосов)

Схватили:
26
Синопсис:
Неизвестный человек, который знает, что на самом деле Конан - это Кудо Шиничи, завлекает Конана с друзьями - Моури, Ран и Тантейданом в Йокогаму. Злодей берет Ран и Тантейдана в заложники, у Конана есть 12 часов, чтобы раскрыть это дело, иначе бомбы, прикрепленные к заложникам, взорвутся... Чтобы помешать противнику, Конан прибегает к помощи Хеджи, Кайто Кида и Хакубы.